Posts Tagged 'homecoming'
Tuesday, June 22nd, 2010
My son, Cpl Honda is a US Marine. He just returned from a deployment in April. Needless to say this made me VERY happy! My best friend, Lady Red and I went to homecoming. We stayed in San Clemente, CA. I love this city. It is the perfect beach town. We had quite an adventure and you can read about homecoming part one, part two and the final installment. Overall, we had a great time exploring the city, eating in some great restuarants, shopping and spending time at the beach.
I got some amazing shots of succulants growing outside of the shops we visited.
But the best photos of all are my son finally home!
Excuse the wild hair. It was humid and I have curly, thick hair and we were out there waiting for several hours. You know, military, hurry up and wait.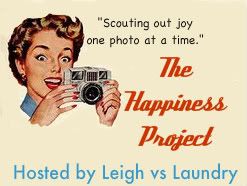 Tags:
homecoming
,
military
Friday, April 16th, 2010
Cpl Honda returned from a seven month deployment last Wednesday. He was deployed on a Navy ship and got to see a bit of the world. Some of it he liked,  some he did not.
I am posting about the whole homecoming experience on my other blog, Life is Like a Box of Chocolates and posting pictures on my Shutterfly page. Scroll all the way down for the pictures. I also blogged the whole deployment there.
Please go read about my adventure. Trust me it was quite a trip!
Tags:
deployment
,
homecoming
,
Marines
,
military
Friday, March 5th, 2010
I usually post the Cpl Hond stories on Life's Like a Box of Chocolates, but today I feel like putting it here. Why? Because I feel feel Good!
I now have a firm date for homecoming! Well as firm a date as the military lets you have. He will be leaving his ship with his battalion on helicopters! How exciting is that! I was hoping to see the ship come in but hey Helicopters are not two shabby. That is if we are allowed to see that. I won't get my hopes up just yet.
Cpl Honda and I have come up with a better plan to get his car back to him too. We decided that I would drive the car out there and since he gets a 96 after he gets back, he will take me home. We were going to tow it behind our truck and basically do an overnighter and then return home and I was not looking forward to it. We did that when he left and trust me it what not fun.
So, I only have a few weeks to go and my son will be back on land and I will know where he is and be able to talk to him any damn time I want. Oh, and deployment gremlins, don't even try it!
Tags:
Cpl Honda
,
deployment
,
homecoming
,
military